Clutterfly® was pleased to be the ambassador for Officeworks 
during the 'Create the right workspace, for the right headspace' campaign. 
Click on each image below to view the Clutterfly® office hacks that Officeworks animated for their 'little big ideas' series.
Amazing non disappearing scissors
Trouble free tape end finder
Click here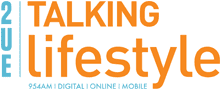 to listen to Clutterfly® on
2UE Radio
 -Talking Lifestyle programme chatting with Tim Webster on tips to declutter & get organised Around The House.
Click below to listen to Clutterfly® on 2UE Radio chatting with Bill Woods about kicking off the decluttering so that you can start the new year feeling organised.
Click here
 to listen to Clutterfly® on
4GR Radio
giving home and office workspace decluttering & organising tips.
Click here
 to listen to Clutterfly® talk about toy organisation as aired on 
Kinderling Digital Radio
 in June 2015

Blog Contribution
I have contributed tips and thoughts that have been included in various blogs
National Organising Week - Volunteering
2016
Developed & presented national AAPO campaign video tips –  'Work your wardrobe' – scroll down for link to view the 5 videos
2015
Organised the How to Get Organised community workshop
Supported bra collection for the Uplift Project
2014
Integral on National Committee
Supported toy collection for Peninsular Toy Recyclers
2013
Integral on National Committee
Blog on Benefit of an Organiser
AAPO National Organising Week 2016. 'Work your Wardrobe' video tips.
Clutterfly is proud to support - Charity
2017
Auction: Prize for stockbrokersfoundation.org.au charity event
2015
Auction: Prize for ReachoutNow.org – NSM hosted charity event
2014
Auction: Prize for Hamlin Festula Hospital Ethiopia – NSM hosted charity event